About Us
Company Profile:
Jelenic Machinery Company is a dealer in surplus and rebuilt automatic screw machines as well as a supplier of tooling and replacement parts.
Our Pledge:
For over 50 years, Jelenic Machinery Company has been supplying the industry with dependable machinery products. Furthermore, Jelenic Machinery Company pledges that our parts will be interchangeable with all original parts, guaranteed.
Our Catalog:
Now, with the introduction of the most comprehensive parts catalog available in the industry, ordering parts has never been easier.
Parts and Tooling:
As a supplier, we have the manufacturing facilities to meet all your part and tooling needs. Whether it be obsolete, worn-out, or non-stock items; Jelenic Machinery Company can locate, produce, or re-condition your part(s) fast.
Engineering and Rebuilding Services:
As a rebuilder, our certified technicians are able to rebuild National Acme Screw Machines. When your company requires special application tooling, look no further. Our engineering services can provide custom-made machine parts to your specifications or from your blueprints within days. Consult us when you need tooling for special applications.
Fully Stocked Inventory:
For years industry leaders have depended on Jelenic Machinery Company for all their machining needs.
To serve your needs Jelenic Machinery Company maintains an inventory system of thousands of parts for multiple spindle screw machines.
Collets
Cams
Chasers and blocks
Pushers
Gears
Drill Holders
Die Heads
For any attachment or machining need, Jelenic Machinery Company has exactly what your looking for, instock and ready for immediate delivery.
JIT Savings:
Our goal at Jelenic Machinery Company is to offer our customers'premium savings in time and cost by shipping instock items the same day, thus reducing your machine down-time.
Great Service:
For all your machinery needs, remember to call Jelenic Machinery Company first for the lowest price and best service available when purchasing automatic screw machines, replacement parts, tooling, and/or manufacturing or engineering services. At Jelenic Machinery Company we want to be your supplier. Our staff of qualified sales representatives are eager to serve your needs.
Our Guarantee:
At Jelenic Machinery Company everything we sell is guaranteed to your satisfaction or your money back.
Our People:
Greg Fitzgerald, Greg (Skip) Wolf, Larry Drozin, Sandy Whalen
Our First VIP:
John Jelenic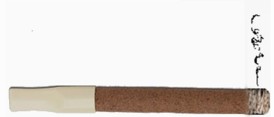 Our Second VIP:
Jim Fitzgerald
Our Location:
Visit us at our headquarters in Cleveland!
Jelenic Machinery Company
1390 East 25th Street, Cleveland, Ohio 44114-2123
Phone: 800-523-1858 or 216-523-1858 or Fax: 216-523-1746
machinery@jelenicmachinery.com
Web Site and Content © Copyright 2014
Contact webmaster for comments or questions.